8 Feb
Author:
Posted on:
2012/02/08
Updated:
2017/03/15
Categories: Blog, Etna activity
Tags: 2012, 8 february 2012, ash rain, Catania, crater, Eruption, Etna, Etna activity, etna pictures, etna update, February 2012, last eruption etna, lava, lava flows, Lava fountains, mount etna, pic, pictures, pit crater, sicily, summit crater, Tremor, Video, volcano
Comments: 0
Update February 8, 2012 / 23:00
Already on 06.02.2012 it rumbled back inside the "new South-East Crater" with small fountains and some ash.
On 08 FEBRUARY, against 19:30 clock could be recognized by recording an increase of tremor.
Later, around 21.30 local time clock, you could see the lava fountains on the first thermal imaging records of the INGV (Italian Institute of Geology and Volcanology) get off the New South-East Crater.

Over time, the activity continues to increase and there was a stream of lava that flowed into the Valle del Bove.  Between 03:00 and 04:00 clock in the morning of february 09, the outbreak reached its peak (95 on the scale of the tremor recording). Then again slowed the outbreak, and the clock is at 11:00 09 almost arrived back in normally quiet.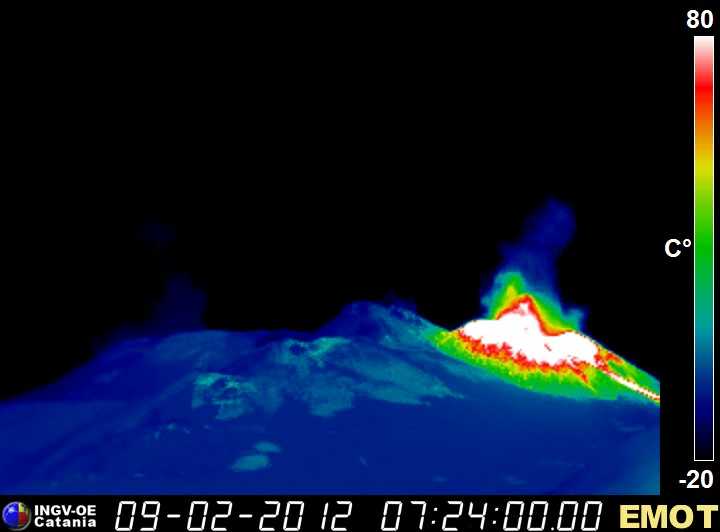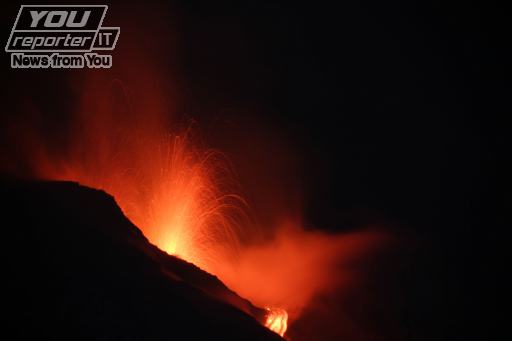 More eruptions – Etna Activity 2012