Incentives in Sicily – Exciting, motivating and bonding
For incentive trips the quality of the experience is crucial.
Therefore GO-ETNA provides unique and unforgettable incentives in Sicily combined with a perfectly structured organisation. Your incentive trip should leave an impression on your employees and customers.
We design incentives as motivational experiences or simply as a thank-you gift. You dictate the dosis of adventure during the activity. Some love thrilling and exotic events e.g. on a 4×4 off-road tour to Mount Etna– others prefer a more gentle option, like cultural excursions and cooking classes of the traditional Sicilian cuisine. What will inspire everyone for sure is the escape of the workaday life and the participation in something extraordinary.
You would like to know more about what we can do for your company?
We organise tailored incentives on the largest island in the Mediterranean, just let us know your personal tour requirements.
You are a tour operator or a company that offers Team Building Events to customers?
Contact us, we are happy to assist you with the organisation/realisation of your Team Building Event. Team building & Corporate events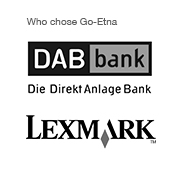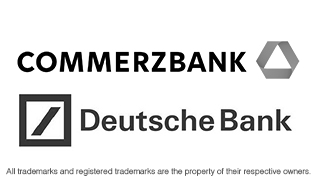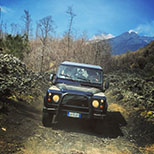 A jeep tour to Mount Etna allows the most complete experience of this active volcano and its wonders. With our 4×4 off-road vehicles we can reach less explored areas of Etna, discovering ancient craters, lava tunnels and trails in the heart of the forest of the Volcanic Park. We visit the most beautiful and tranquil areas of the volcano, such as the "Valle del Bove" (giant caldera on the east flank of Etna) site of the recent volcanic eruptions, the "belvedere" of Mount Fontana, the beautiful gorges of Alcantara river and many more places.
Imagine your team competing in the streets of the city, or wandering through the woods and among the craters of a volcano. Treasure hunt activities require serious mental skills and include a liberal sprinkling of fun. During the game, you have to search and solve a number of clues which will help you successfully progress . You may choose to discover a town's history and Sicilian habits or to wander around an active volcano. This will be a never to forget treasure hunt experience, mixing cultural understanding and orienteering skills. Whatever your needs we will meet them and can create clues specifically for your event.
These truely are unforgettable events!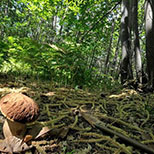 Orienteering is an enjoyable experience that encourages all participants to build strong relationships, resolutions and landmarks. The team, along with a number of instruments (such as compasses and maps) must discover the landmarks for orientation.The success of the team will depend on each individual and his ability to make good teamwork. This activity is designed for groups who want to spend a day or at least a few hours in contact with nature by creating harmony within the group.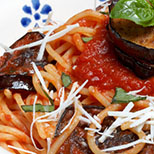 Experience a practical, entertaining and informative cooking class open to anyone with a wish to explore the great aroma and flavors of the Mediterranean diet. We offer amusing and innovative Cooking Team Building Events which are interesting, motivating and most of all FUN! Through our experience and knowledge we can ensure a smooth and successful event, bringing everyone together to produce and eat a delicious meal, learn a few cooking tips along the way and most importantly to have a great time with a friendly and ordinary Sicilian family.
Sailing or Regatta
(Only available from mid-August to November)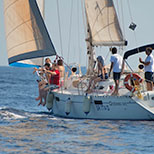 It's a fun and exciting way to get your team onto the magnificent seas that surround Sicily.
Sailing or a cruising event around Sicily is the ultimate way to reward staff and entertain clients. With an array of activities from sailing regattas to cocktail parties, we'll give you a "blue" canvas where to paint adventures and memories. A regatta offers the option of a competition between the smaller groups on different boats.
The waters in front of the volcano Etna are full of marvellous underwater seascapes that make the diving experience truly unique. The volcanic origins have shaped the coast with the black basalt rock, result of the many eruptions that have come down to the sea and the "neck" emerging from the seabed that form the small archipelago of the Cyclops and the rock on which stands the Castle Aci. If you are a water lover or if you want to try this experience, this is an amazing place to discover and get excited by the diversity of the underwater volcano!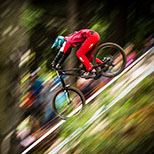 MTB Etna tour, a mountain bike journey to volcano Etna is not only sport, but also an adventure full of charm, culture and emotion given by the volcano through out its caves, centenarians craters, forests and lava deserts. The bike trip, the harmony of the places in close contact with the reality that is around us, gives the opportunity to fully appreciate every detail, nuance and characteristic of the area.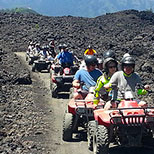 Quad Adventure Etna, a four wheels adventure, through Etna stunning scenery, lava trails, woods and speed, an emotion to try at least once. Its versatility, along with driving comfort, even with two people, make it a fun transport tool which allow you to move on any sort of terrain… mud, stones, water, the Quad does not ask for better! Moreover, special driving skills are not required, after the first few meters you will already be able to move with confidence and shortly, you will not want to get off the saddle!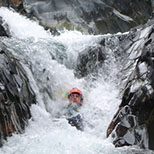 Canyoning as an adventure sport is originally from France and Spain. You will explore a canyon literally from the top to the bottom. The sport is characterized by abseiling, climbing, jumping, slipping, swimming/diving, with the right equipment of course and accompanied by professionals. The event takes place in the Alcantara gorges, secured with a rope it goes down waterfalls. Adventure is guaranteed, cohesion, trust and security have top priority. The focus is on the shared experience of nature.
River trekking is the light version of Canyoning. Completely immersed in nature, you will enjoy facing the natural obstacles the river has to offer. As you descent into the river you will discover a natural environment which will make you feel connected with the environment. This experience will allow you the time to reflect, surrounded by sparkling waters and foaming rapids without the business of the modern world. This is truely an unforgettable emersive experience in nature!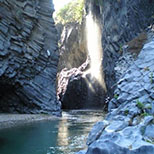 Body-rafting or wild-water swimming is clearly an extreme sport and requires a good physical condition.
Well-equipment, you'll swim in the "wild water trails" of the Alcantara gorge. Sometimes mindful and sent, then again dynamically and energetically follow the stream. Every moment demands a different ability. Despite the neoprene suit you should not be afraid of water. It will be wet in any case!
Naturally adapted for adults:
Darts – The well-known skill game requires the highest precision.
Archery – Who doesn't like this game?
Stone sling – learning the application and art
Ask us for more information.
Contact us / Book Service
Contact us by phone or email for more information about the organisation of incentives.
Good to know:
All tours are carried out directly by our company.