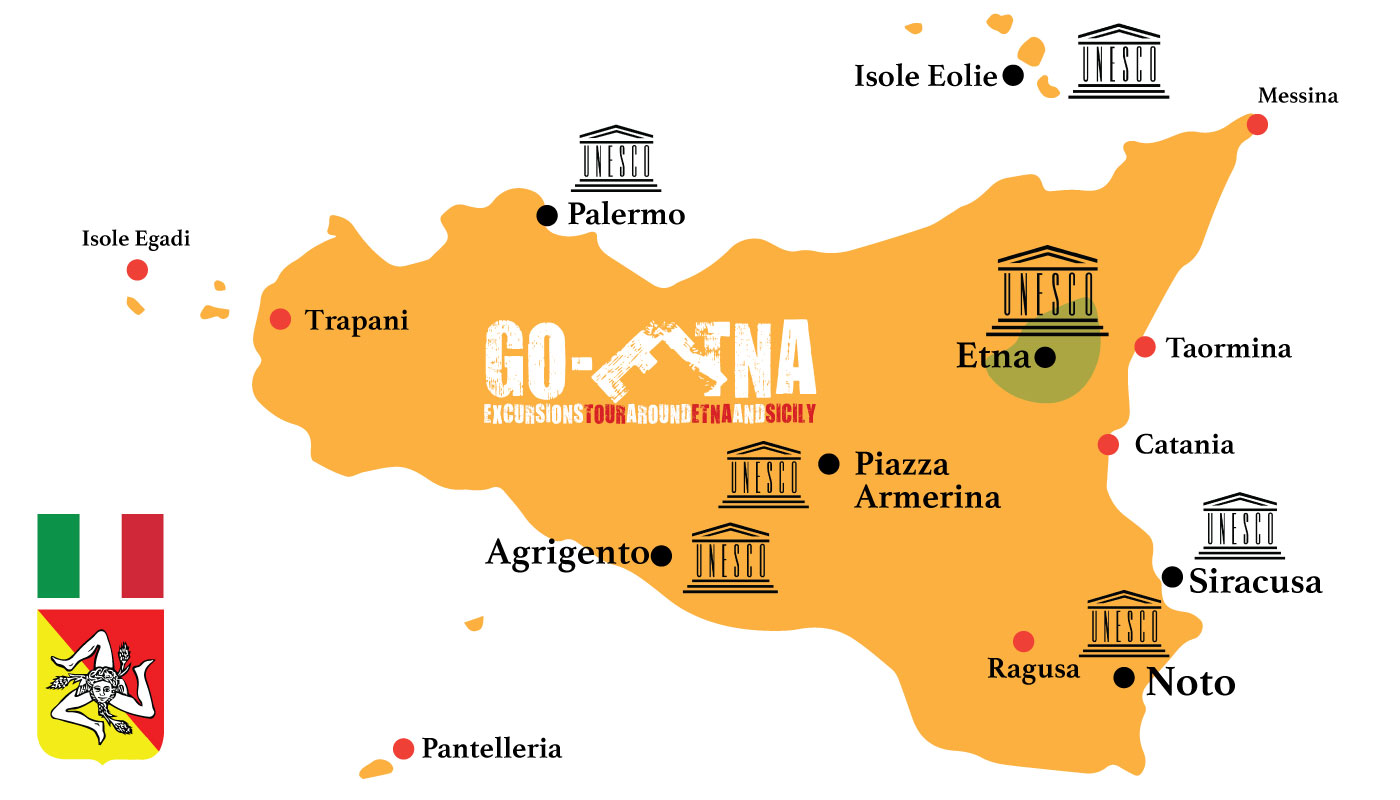 The UNESCO (United Nations Education, Science and Culture Organization) also known as UN World Heritage is the United Nations' office that since 1946 takes care of the most beautiful sites of the world, both natural and built by men. The goal is to preserve them so that the future generations could know and keep them in the full respect of their characteristics.
Italy is the nation with most UNESCO sites ever declared in the world, and seven of them are on our island. In Sicily, the World Heritage mainly points to nature and ancient historical testimonies. The sites are: Aeolian Archipelago, Mt. Etna, the Roman Villa of Casale in Piazza Armerina, Syracuse and the necropolis of Pantalica, the Baroque towns of Val di Noto, Arab-Norman routes in Palermo, Monreale, Cefalù and Agrigento with its archaeological park.
Good to know:
All tours are carried out directly by our company.