Categories:
Blog, Etna activity
Author:
Posted on:
2012/01/06
Updated:
2017/03/15
January  2012 – update 05.01.2012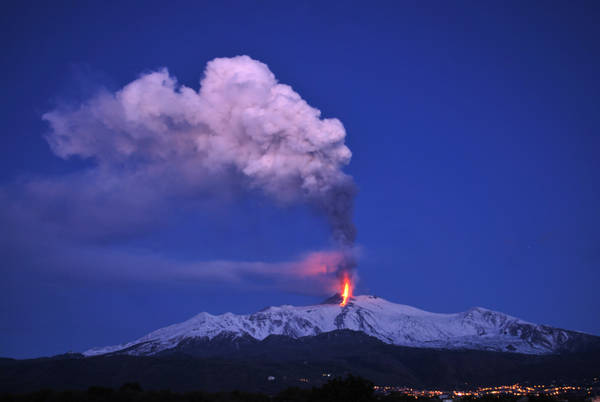 In the morning hours of 5 January 2012, Mount Etna erupted after a rest period of 50 days to greet the new year with impressive pictures. Also, this outbreak took place at the "New South East Crater."
During the following hours, the Strombolian activity increased in intensity and from 04:00 GMT it increased more rapidly to become virtually continuous. Between 04:45 and 05:00 GMT, the Strombolian activity passed into discontinous, pulsating fountaining generating jets 100-150 m high.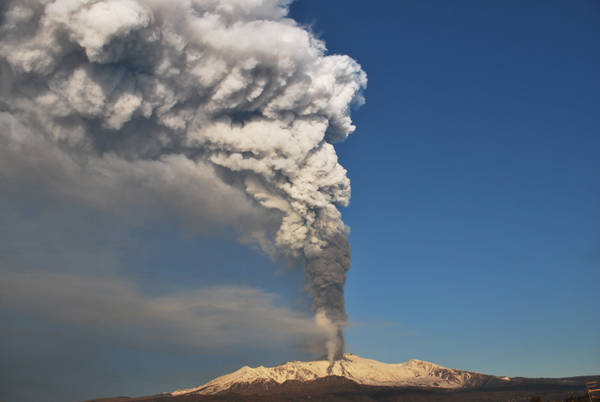 This paroxysmal episode has occurred after one of the longest repose intervals of the current eruptive sequence initiated one year ago; only the intervals between episodes #2 (18 February 2011) and #3 (10 April 2011) and between episodes #4 (12 May 2011) and #5 (9 July 2011) were longer – 51 and 58 days, respectively. In terms of explosivity, this was one of the most violent events of the sequence, but the quantity of lava emitted was much inferior to that of previous episodes. The main lava flow toward southeast in the direction of the Valle del Bove, advanced little more than 2 km, flanking the northern side of the Serra Giannicola.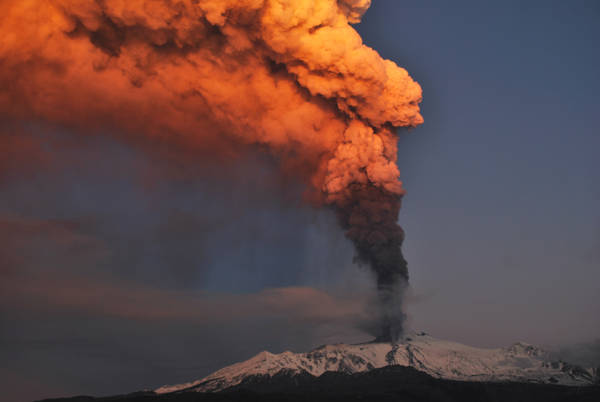 TAGS:
5th january, ash rain, Eruption, Etna, etna update, last eruption etna, lava flows, mount etna, pictures, Tremor, Video, volcano