Categories:
Blog
Author:
Posted on:
2018/12/24
Updated:
2018/12/24
Etna is not new to this kind of "surprises". The volcanologists themselves say that "you never know what's going on in the pot" and never like today, on Christmas Eve 2018, the volcano has shown it to us residents and to the whole world.

A violent eruption
At 11 am on December 24th a series of loud explosions and a non-indifferent seismic swarm shook the mountain, raising a huge column of steam, ash and small pebbles to the sky, leaving a veil of sand over the Etna area.  We GO ETNA staff were there right at the beginning of the eruption and, in addition to the beautiful photos you see, we felt the shaking of the ground live.
Side eruptions: what they are and how to deal with them
The side eruptions are now not completely unpredictable, although this in particular has surprised everyone. The quiet eruptive activity of the last few months, between Bocca Nuova and New South East Crater, did not let us think of such violence. When side eruptions occur, the magma splits the structure of the volcano out from the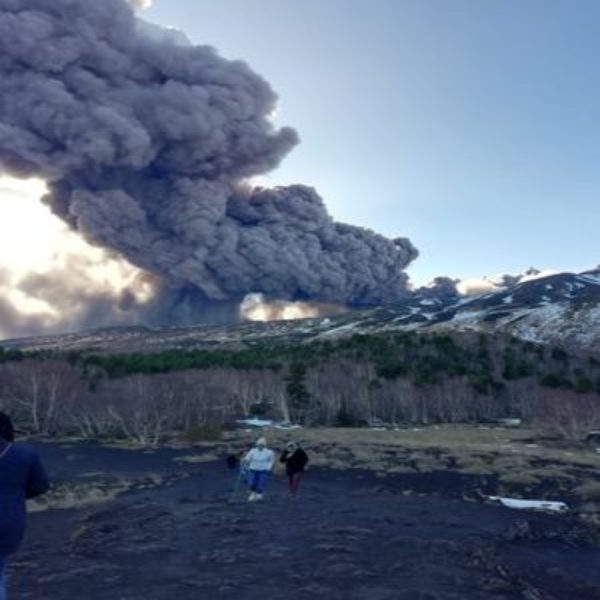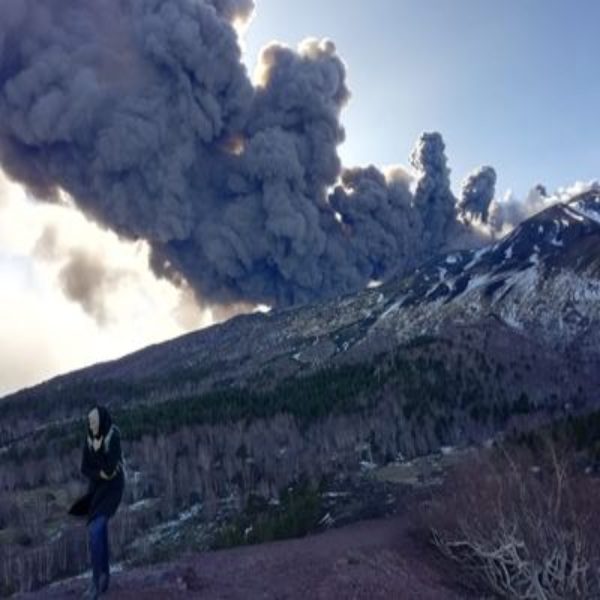 traditional lava ducts, therefore also to lower altitudes. On certain occasions it can endanger population centers. The current side eruption occurred in the desert Valle del Bove, far from the Etna towns, but also in the past – when the threat was real – the populations could be saved, thanks to the thickness of the Etna's lava, that usually goes down very slowly. The problem can be linked to the emission of ash, that is so dangerous for the airways and for the accidents that it can cause with the vehicles on the road. We recommend caution regardless of the evolution of the current eruption.
(photos by GO ETNA, except for the photo below  courtesy of BUTTERFLY SRL HELICOPTER SERVICES)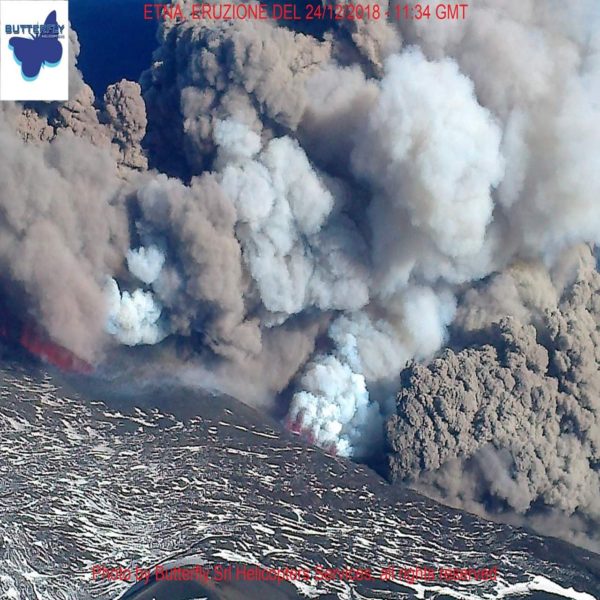 TAGS:
Eruption, Etna, sicily, Valle del Bove, volcano