Categories:
Blog
Author:
Posted on:
2018/10/14
Updated:
2018/10/15
Etna had got us well used to this, recently! Between 2014 and 2016, fast eruptions followed one another every three months or so, with spectacular fountains of fire that attracted crowds of tourists from all over Europe. All this ended suddenly in April 2017 when the last eruption was no longer followed by other events … for over a year!
Etna shows in August
Tourists fond of volcanoes and volcanologists had to wait until August 2018 to see the most active and most beautiful volcano in Europe back in action. It all started in July, with signs indicating an increase in tremors that intensified during the month of August until the eruption occurred on the evening of the 23rd. Explosions preceded the small lava flow that reached Valle del Bove but stopped shortly thereafter. The eruptive phenomena continued until August 26th and then completely exhausted.
The eruption started from Bocca della Sella
This new eruption started from the youngest of the volcano's outlets, the "crater" – even if you can not really call it that – of Bocca della Sella ("Saddle Mouth"). The "saddle" is in fact that wall of eruptive waste that has formed between the South East crater and the New Southeast Crater after the last eruption which has so joined the two older outlets, but at the same time has blocked them to the point that the lava had to look for another way, emerging precisely from under the same wall.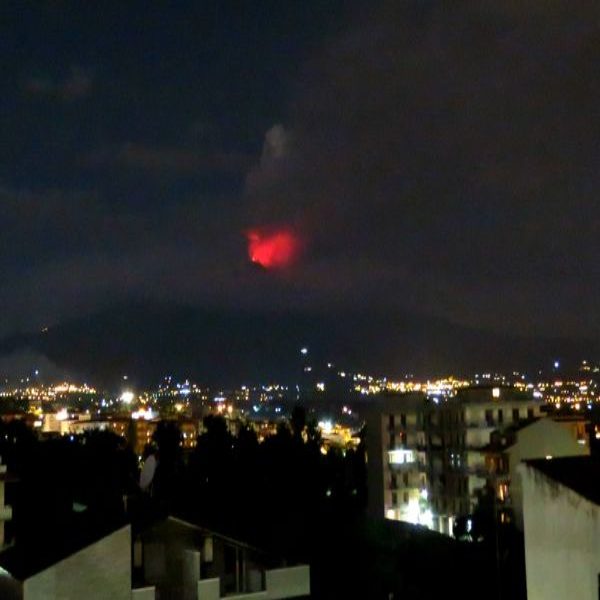 Etna: how to behave during eruptions
The new rules of Civil Protection now prevent anyone from approaching an eruption, so the people do miss a show that until the 1980s was instead unique and open to the world. In case of eruption, you have to keep yourself at a distance, but if Etna is calm, take the advantage to explore the craters and "mouths" that have made the history of the volcano, with the excursions of expert guides who will take you to the top. (photo Grazia Musumeci)
TAGS:
Eruption, Etna, excursion, lava, mount etna, sicily