Categories:
Etna activity
Author:
Posted on:
2015/05/13
Updated:
2017/03/15
New eruption of Mount Etna, a remarkable sight (see photos): the first time in nearly 3 months, our Etna announces itself again. The whole morning the activity has been going on and the volcanic tremor is gradually increasing. New spectacular highlights are expected to be seen in the next few hours. Last night the outbreak began in the South East Crater.
The islanders are used to this spectacle as especially since there had been frequent eruptions 2013 and 2014.
UPDATE 14/05/2015
Mount Etna still remains in "motion". Due to the declining tremors, at first it seemed as if the volcano was calming down again. In the early evening of May 13th though, even more intensive the activity set in again with continuous strombolian explosions and ash emissions.
On the lower northeast side of the cone of the New Southeast Crater (NSEC) a 150-200 m long new eruptive fissure emerged, from which lava flows leaked out at three different spots.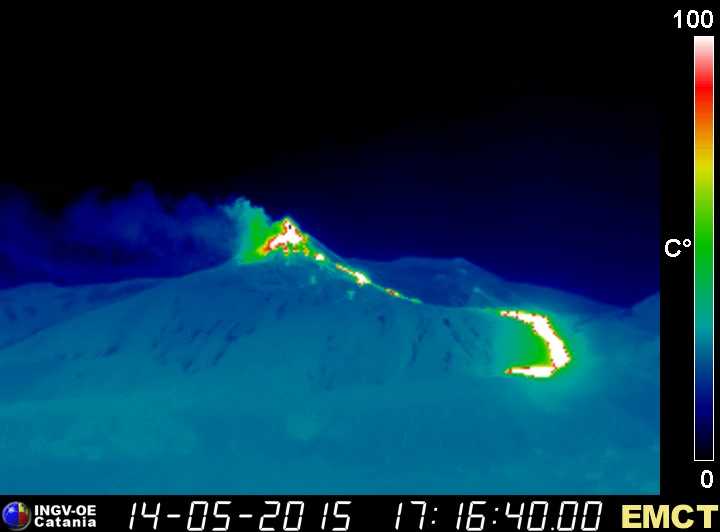 TAGS: