Categories:
Blog
Author:
Posted on:
2018/11/04
Updated:
2018/11/09
Mt. Etna is an active and constantly changing volcano, a mystery of nature that fascinates everyone and makes us a little afraid too, with its explosions, the high lava fountains, earthquakes! But in reality – if it is treated with the due respect – this special mountain is a very interesting tourist destination and in some aspects it is also suitable for children. If you are thinking about an excursion to Mount Etna with your children, come with us and you will not regret it. Between historical information on how the great volcano was formed and tales that tell of ancient gods and cyclops, you will certainly admire really exciting places.

Etna for children: the excitement of a jeep tour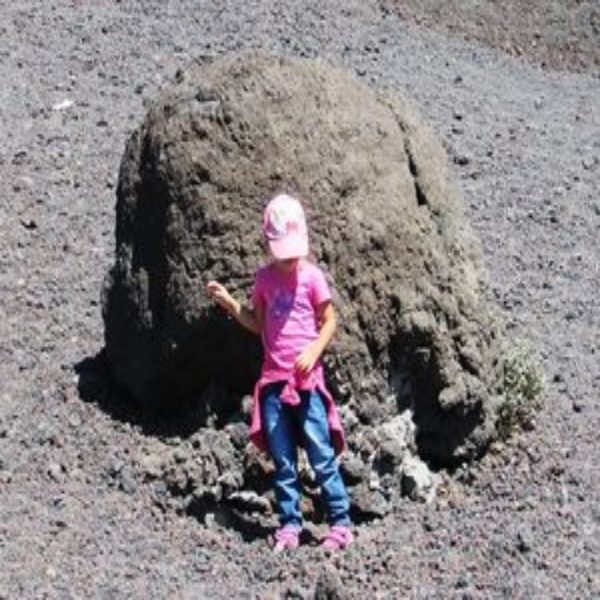 The thrill of climbing to the top of a volcano, walking at the base or on the edge of its smoking craters, the thrill of seeing the world from the top of Valle del Bove and … why not … the discovery of mysterious places like the old lava flows' caves. All this, and much more, will make your children's eyes shine if you climb Mt. Etna with us. For our excursions, then, we use jeeps. So, in addition to the excitement of the wild nature around, the little ones will also experience getting on a special car that can climb up a rocky side and slide down, safe and fast, on dusty bends.
An adventure called Etna for the little ones
If you decide to try the half day excursion with your children, you will see some of the most beautiful places in the Mt.Etna Park, such as Valle del Bove! While admiring the immense depression that opens on the eastern flank of the volcano, children will feel safe knowing that the lava of eruptions usually stops in here, which means it can not threaten their homes. They will also admire the panorama of the Sicilian coast from above and will be able to venture, together with our guides, into the accessible caves or to the discovery of the "button-shaped craters" that can be more than 300, on Mt.Etna! If instead you want to face the full-day tour, in addition to these places your children will admire the ancient lavas of the Alcantara Gorges, with those strange and almost soft shapes typical of the "basaltic colonnades", also carved by the river. And there's nothing better than chasing each other in the fresh water of a river, when you're a child, maybe before a delicious lunch based on typical Sicilian recipes.
TAGS:
Catania, children, Etna, Etna Excursions children, Etna tour children, Etna Tours with Kids, excursion, mount etna, sicily