TAGS:
aiport palermo, airport shuttle, Chauffeur Service, falcone borsellino, fixed prices, go-etna, Limousine-service, mondello, monreale, palermo, taxi, transfer, transfers
Transfer Palermo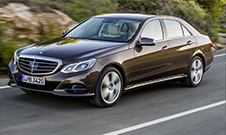 Our transfer Palermo and taxi service Palermo to and from the airport Falcone Borsellino (PMO) of Palermo operates ports, railway stations, hotels and private residences in Sicily.
All drivers and vehicles are insured and fully licensed.
Reservation is free.
You only pay the agreed fixed price.
ALL-INCLUSIVE
RATES
Your affordable all-inclusive rate confirmed before you book includes all taxes, tolls, fees and gratuities.

COMPLIMENTARY
WAIT TIME

Take your time and relax.
Airport pickups include 60 minutes of free wait time.
PROFESSIONAL DRIVERS
Have peace of mind knowing that all our drivers are licensed, insured and regulated.
BUSINESS OR
FIRST CLASS
You can choose between Business or First Class
Benefits if you use our airport transfer Palermo service:
You don't have to wait for a taxi, we are waiting for you
You will recognize our driver immediately, he will have a sign with your written name
Exclusive favourable fixed price. No unpleasant surprises for you.
Vehicle is exclusively for you. It won't be shared with others.
Free child seats on request
You will reach your destination in the fastest and most pleasant way
Fixed prices query from Palermo / Palermo Airport

Concerning prices for not listed destinations or groups of more than 8 or 16 people contact us by phone +39 0958998743 or send us an e-mail.
Etna Golf Resort – Il Picciolo Golf Club – Golf Resort Le Madonie – Golf Resort Verdura – Golf Resort Donnafugata
Palermo Airport Website – ARRIVALS / DEPARTURES
Author:
Posted on:
2013/11/07
Updated:
2016/12/07
Read more